The gaming, esports and hardware niche are undoubtedly already well covered by their respective authority sites like Kotaku, theScore esports and Gizmodo for instance. However, at PlusMana, we believe esports is starting to blur the lines that once segregated the three areas of interest (i.e. the three aforementioned niches are becoming increasingly intertwined).
PlusMana was born out of a belief that by forgoing the speedy publication of factual news articles for well-thought analytical pieces, we can offer a one-stop blog  that truly champions the geek culture as gaming, esports and hardware take their place in mainstream culture. They say a picture speaks a thousand words and we concur – we have include some highlights from our marketing pitch deck as follows (you can view a .pdf copy of our recruitment pitchbook here)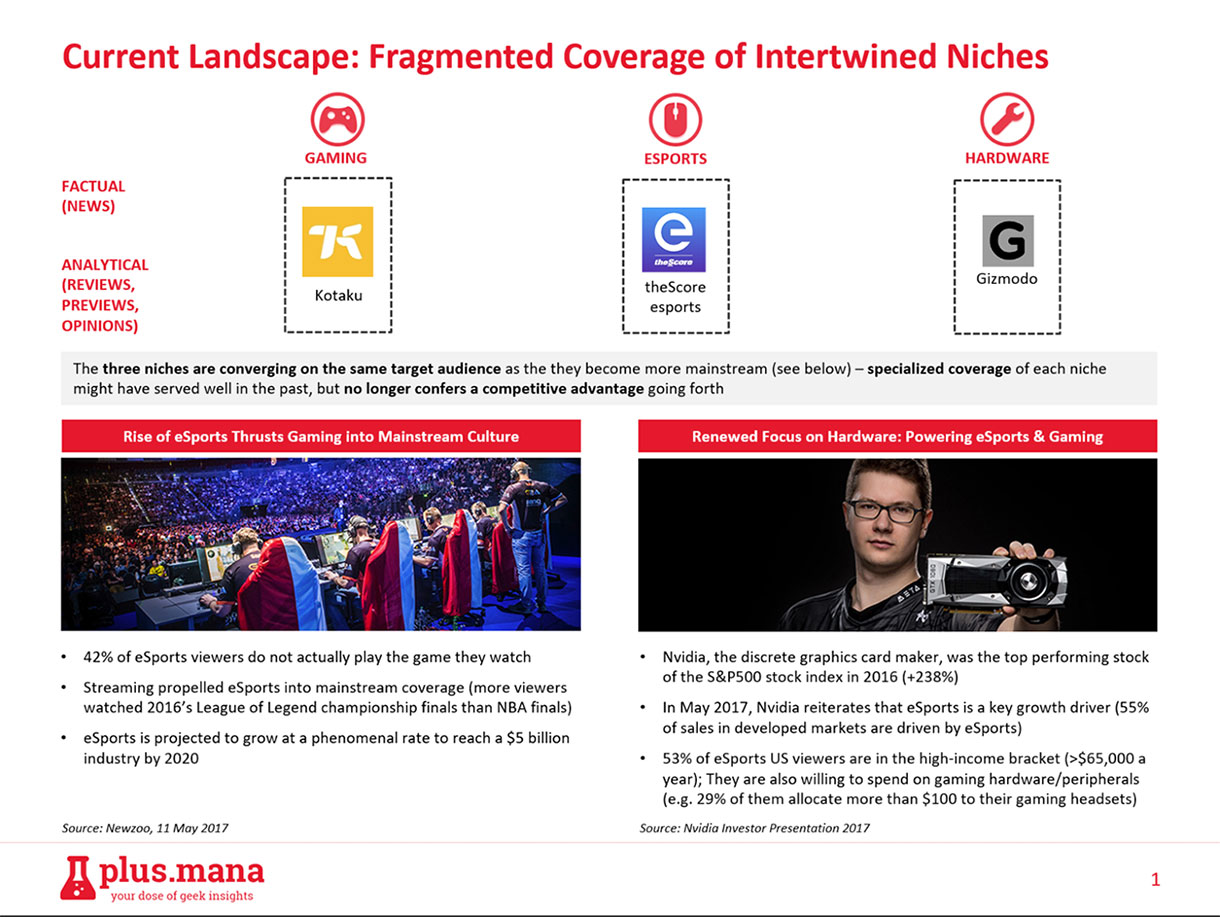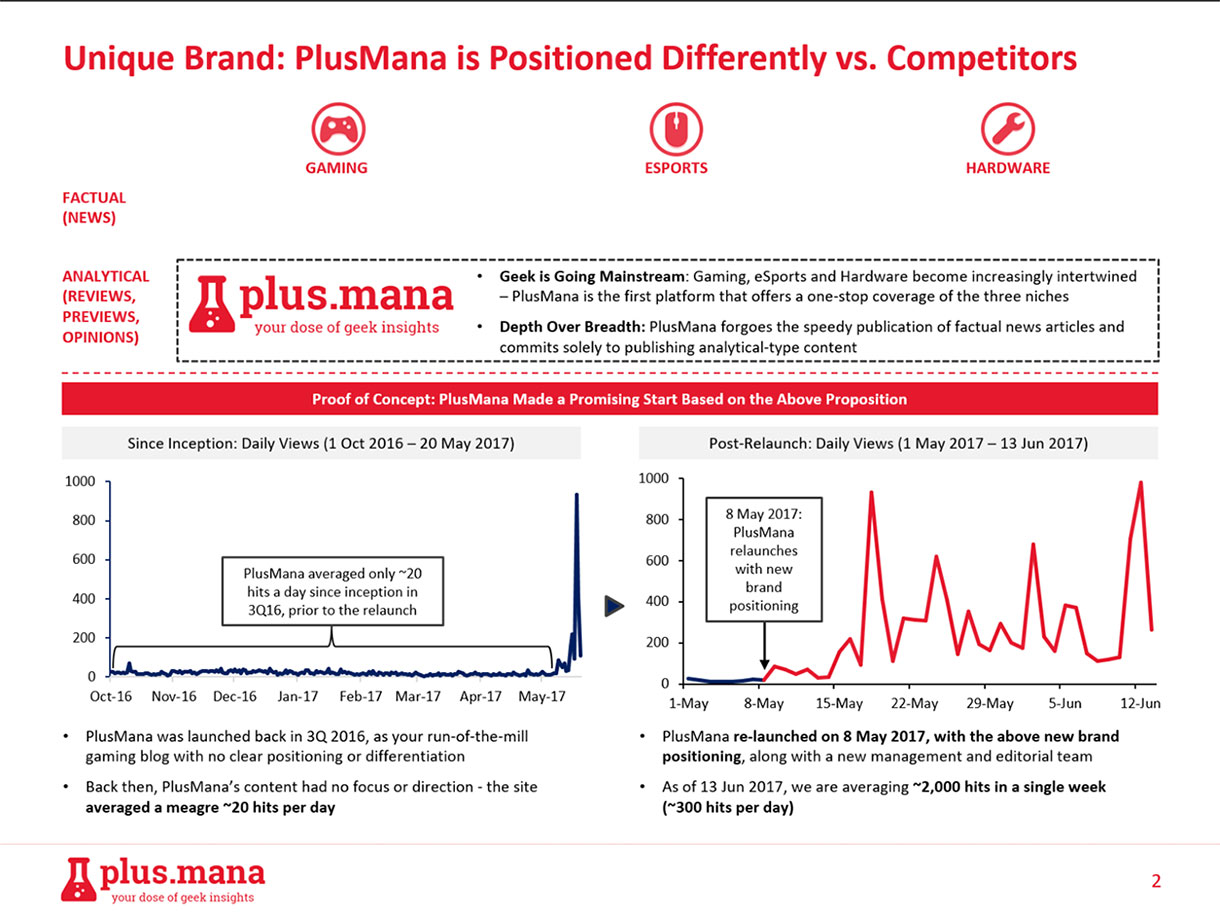 Building a Site That Matters
Have a look around the gaming blogs outside the established ones like Kotaku and Polygon. Gaming journalism, in a bid to canvas views and revenues, have evolved over the years to lean towards sensationalistic titles like "Top 3 Tips to Beat Game X".
PlusMana is a 100% committed to building a site with a voice that matters. We envision building a community, where people can come together to have a meaningful conversation about everything geek – video games, eSports scene, hardware.
Whilst the above might be clichés you often hear, we have shown promising results in terms of growth thanks to our unique proposition (see slide above).
Who Are its Founders?
PlusMana was founded by a group of passionate life-long gamers who have a flair for journalism.  None of us seeks any form of online fame or recognition, deriving sole joy from having our voices heard by other gamers on the Internet.
Have Further Questions?
Whether you are looking to connect on a personal level with the founders of PlusMana, or whether you are looking to join us as a paid writer, you can head over to our contact page and drop us a note – we will certainly get back within a span of 2-3 business days.